Top 5 Recording Studios in Miami
With so many recording studios in Miami, it can be hard to hard to pick which one is the best for you. While yes, this can be a complicated process, below we've ranked the top 5 studios in Miami. Also, be sure to read our post on studio time in Miami to help you find out the cost as well as factors to consider when going to the recording studio.
No.1 – Bay Eight Recording Studios Miami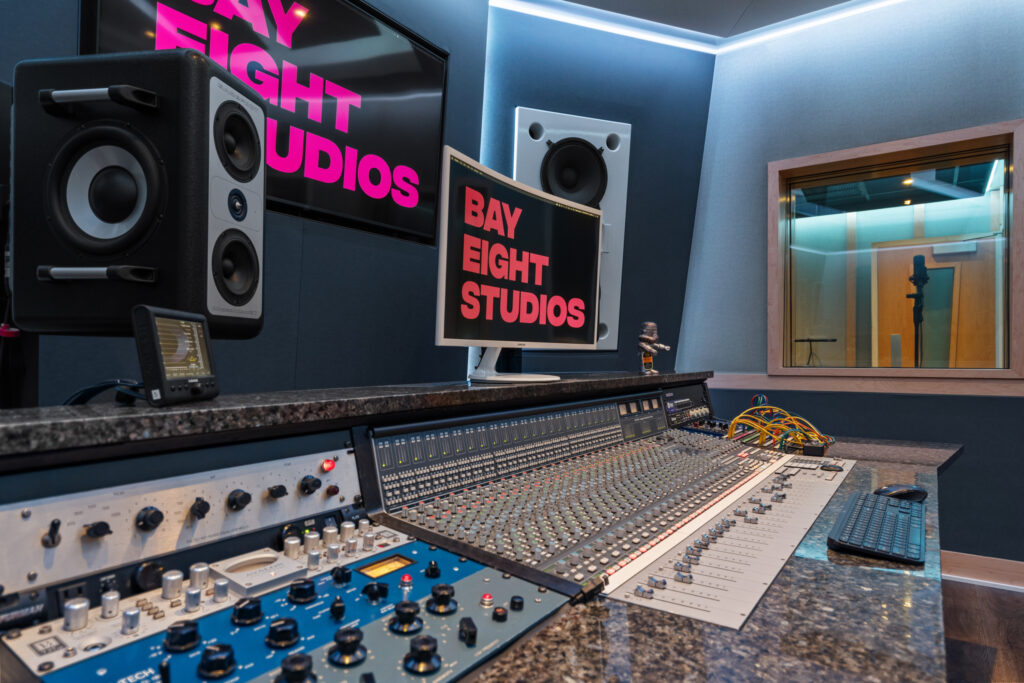 Bay Eight is a premier recording studio located in Miami with a rich history in the music industry. First established as Midnight Blue Studios by Fabio "Estefano" Salgado over 20 years ago. In the early 2000s Estefano was one of the biggest pioneers at the peak of the Latin music scene. Driving the Latin beat forward, Estefano was able to bring Latin music to the popularity it has come to today.  It has since grown to become one of the best recording studios in Miami. Some of the biggest hits from the days of Midnight Blue are "Paulina" by Paulina Rubio, and "Amar Sin Mentiras" by Marc Anthony. 
Later, the studio was taken into new hands and renamed Bay Eight Recording Studios Miami by Matthew "Formatt" DeFreitas. The studio went through two renovations in 2015, and 2021 by Paul and Steven DeFreitas with acoustician Ross Alexander. Bay Eight now offers three rooms equipped with professional sound equipment. Since Formatt took over, the studio has seen stars like Lil Baby, J Balvin, and Rick Ross.

The Rooms:
The first and largest room, known as the SSL room, is equipped with an SSL mixing console and custom Augsperger Speakers. Making it ideal for engineers to mix and master songs. The second is the Apollo Room. Equipped with Genelec mastering speakers and analog preamps. This creates an excellent studio for beginner and professional artists. Last is the smallest room, called the Whisper room. The Whisper room is perfect for beginner artists. With the whisper booth adding a home-like feel. In addition to recording music, Bay Eight also offers services from music production, to voice-over ADR work. Creating a well-rounded studio. With all of this no wonder why Bay Eight is number one among the Top 5 Studios in Miami.
Highlights:
First: Over +20 years in Business
Second: Offers a variety of studio environments from Professional to Beginner
Third: A rich history of stars who have walked through its doors
Fourth: A strong balance of Analog and Digital gear, giving you digital speed with analog sound
Final: Variety of services from Music Production to Voice over ADR
No.2 – Alacran Studios
Alacran Recording Studios, located in Miami Beach and founded by Alessandra and Giorgia Lo Savio. They simultaneously, also operate recording studios in London. Without a doubt, it is a premier recording studio that offers musicians a complete recording experience. Additionally, focusing on analog gear and instruments. Providing artists with the necessary tools and facilities, along with experienced staff to support their projects.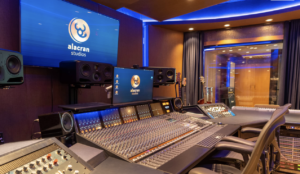 Whether for music recording, ADR sessions, or live set productions, Alacran has everything that a musician could need. The studio's facilities include an extensive array of analog equipment and instruments, which guarantees that artists have access to the resources they require for their projects. Furthermore, the experienced staff at Alacran ensures that artists have access to the appropriate technology for their projects. Additionally, making the studio a good choice for both seasoned musicians and beginners. Therefore, Alacran has a solid reputation as one of the top recording studios in Miami, Alacran is a must-visit for those looking to create high-quality recordings.
Highlights:
First: Massive Recording Studio with plenty of space
Second: Mainly analog gear
Third: Can record for live sets
No.3 – 5020 by Sony
Studio 5020, owned by Sony Music and located in Miami, is a recording studio that stands out among the top five in the city. Its spacious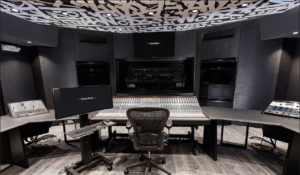 interior provides a relaxed and creative atmosphere for artists, with a focus on Latin musicians. Equipped with a 32 Channel Neve mixing console, Studio 5020 has a proven track record of success. Additionally, having recorded some of the biggest Latin stars in the music industry, including Jennifer Lopez and Camilo.
Moreover, the studio's Instagram page serves as a showcase of the talented Latin musicians who have recorded there. Furthermore, reinforces its reputation as a trusted and reliable recording space. In brief, Studio 5020 offers artists a private and professional environment, perfect for unleashing their full creative potential. With its specialized focus on Latin artists, the studio provides a unique and tailored environment that caters to the specific needs of these musicians. Ultimately, this results in Studio 5020 being a highly sought-after recording studio for Sony Latin artists in Miami.
Highlights:
First: Private Studio only available for label use
Second: Neve 32-channel mixing board
Third: Mainly for Latin artists for Miami's rich Latin culture
No.4 – Circle House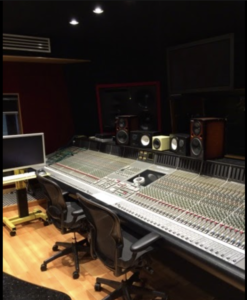 Circle House is a well-established recording studio in Miami with a history spanning over 20 years. Founded in the mid-90s by Ian Lewis, a member of the famous reggae band Inner Circle, the studio is now owned by his son Abebe Lewis. Positively, the environment at Circle House is relaxed, with a spacious outdoor patio and pool that make it an appealing location for recording sessions.
The studio is renowned for its musical heritage, with Ian Lewis having formally written the famous "Bad Boys" theme song for the TV show "Cops." The private and relaxed atmosphere at Circle House creates an ideal setting for artists to create and record their music. With a solid background and reputation, Circle House has been rated as one of the Top 5 Studios for recording in Miami. As has been noted, musicians can turn their musical dreams into a tangible reality.
First: +20 years experience with a family history
Second: Relaxed Environment
Third: Lots of space within the studio
No.5 – Hit Factory/Criteria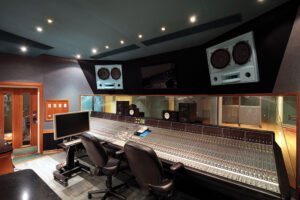 Hit Factory Criteria Studios is one of the most seasoned studios in Miami. Hit Factory Criteria was founded by Jazz trumpet player Mack Emeran. In 1958 he opened the miami mecording studio where several hits were been recorded. Ranging from James Brown to The Bee Gees, the studio has pushed legendary "Hits," since the beginning of its day. Other legends that have recorded at this studio are The Eagles for their album Hotel California, and Black Sabbath's, Technical Ecstasy. 
Furthermore, with 6 recording spaces the studio houses several artists at one time and carries a legacy behind their name. As much as Criteria has an impressive background, they are not fading away. Having recorded modern artists like Ceelo Green, Shakira, Alicia Keys and last but not least Nelly Furtado. With so many artists, it is no wonder why Hit Factory is one of the top 5 recording studios in Miami.
Highlights: 
First: First studio recorded in the southeast United States to own an SSL Mixing Console 1984
Second: +65 years in business
Third: There is 6 different studios with different mixing consoles ranging from Neve 8078 to an SSL AWS900
Conclusion 
In conclusion, Miami is home to some of the best recording studios in the industry. Each of the studios mentioned above, Bay Eight, Alacran, 5020 Studio, Circle House, and Hit Factory, offer unique and professional environments for artists to create and record their music. Whether it's the spacious interiors, state-of-the-art technology, or relaxed outdoor patios. Indeed, these studios provide the perfect setting for artists to unleash their creative potential. With the experience and expertise of their staff, these recording studios in Miami have earned a reputation as trusted and reliable places for musicians to bring their visions to life.
In summary, Miami is a hub for music production, with recording studios that cater to the diverse needs of musicians. From beginner artists to seasoned professionals, these studios offer a range of facilities and equipment to help artists bring their music to life. Whether you're looking to record a new album, produce a live performance, or simply find a creative space to work in, Miami's Top 5 recording studios have everything you need to make your musical dreams a reality.