How Bay Eight Recording Studios Miami Made Music History
If you think you know Bay Eight Recording Studios Miami's history, I'll bet you don't (unless you work for Bay Eight). Bay Eight Recording Studios Miami was not always open to the public, or as advanced as it is today. Bay Eight Recording Studios Miami is a state-of-the-art recording studio with an SSL AWS900 Console and Augspurger speakers.
Fabio "Estefano" Salgado originally designed Bay Eight under the name "Midnight Blue." The Colombian songwriter/executive producer was part of the "Latin Explosion." Working with artists like Jennifer Lopez, Ricky Martin, and Mark Anthony, he broke barriers in the Latin music scene with x8 platinum albums for Latin superstars.
In 2008, 3-time World DJ Champion, Infamous and Grammy-Award-Winning Hip-Hop Producer, John Zayas AKA DVLP took over the studio. Zayas and Infamous were working on hip-hop, keeping "Midnight Blue," as a private recording studio. In 2009, DM Records approached the duo, which then operated as a music licensing company. DM Records licensed music for companies like Disney, ABC, Universal Pictures, and Dream Works. From there in 2012 Zayas and Infamous split. Leading Infamous to regain ownership of "Midnight Blue," but, years later in 2015, a Rhode Island native who was ready to expand beyond freelance engineering acquired the studio.
Matthew "Formatt" DeFreitas for the first time in history had opened the Miami recording studio to the public under a new name that you may know as, Bay Eight Recording Studios Miami. Bay Eight Recording Studios has emerged since 2015 as Miami's best recording studio. With plaques for works of Xantos, Offset, and J Balvin, Bay Eight continues to strive further as a leader in the Miami Recording Studio Industry.

No.1 The Latin Miami Recording Studio
Midnight Blue was a private Miami recording studio owned and designed by Latin Music Legend Fabio "Estefano" Salgado. Estefano is a Columbian music producer who formerly owned Midnight Blue Studios. The studio was designed by Estefano and was used as his private studio to create hit records, songs, and music production. Estefano lived in Colombia when he was called to work on Gloria Estefan's 1993 album Mi Tierra. This cemented his success until he opened "Midnight Blue" in 2000. One of the first records Estefano produced under the recording studio named "Midnight Blue" was Paulina Rubio's self-titled album, Paulina. This album was certified 8 times platinum by RIAA, with over 480,000 units sold, Estefano proved himself as one of the best music producers for the "Latin Explosion."
Estefano's Legacy
Leaving his mark, the powerhouse songwriter took on another groundbreaking Latin project in 2002. This time, he was working alongside Latin singer Thalia. Estefano again proved himself by producing the 2x platinum record Thalia for Thalia. This record cemented Estefano's success, which led him to then produce Marc Anthony's album, Amar Sin Mentiras. This album featured Jennifer Lopez and other Latin music icons across various genres. Gustavo Cerati, singer, guitar player, and Spanish Rock Legend helped, write the song "Nada Personal." Roberto Carlos a Brazilian ballad singer, wrote/performed the song covered by Marc Anthony, produced by Estefano, "Amigo."
The Last of Estefano's notable works in Midnight Blue recording studios is Jennifer Lopez's, "Como Ama Una Mujer." This album rose to Billboard success being certified number one on the charts in 2007. Estefano has been proven to be a Latin music legend. Having produced chart-topping hits from the best of the Latin music genre, and building one of the best recording studios in Miami; Estefano has permanently left his mark on Latin music history and we are proud to say that we were once "Midnight Blue" due to its legacy and impact on Latin music and how Estefano's impact affected future generations of Latin artists.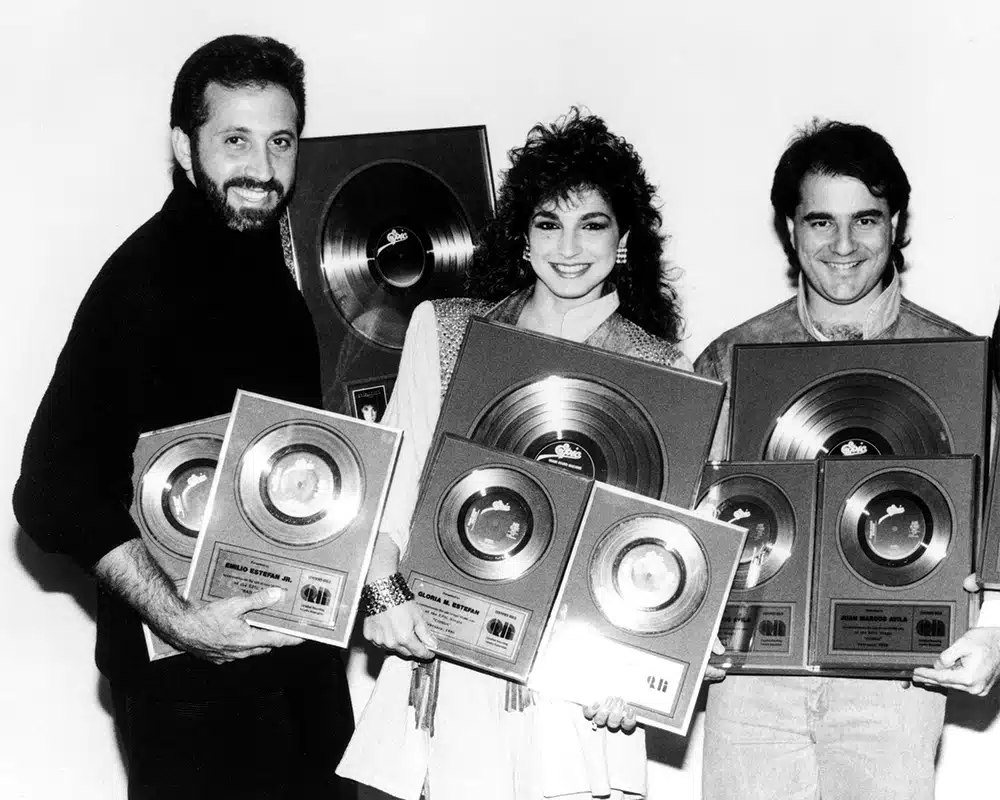 No.2 Infamous 
Infamous and John Zayas (A.K.A. DVLP) are Hip-Hop producers, having their beats on Lil Wayne tracks, and other colossal hip-hop/rap stars. Infamous and DVLP first acquired the studio in 2008 off of Estefano and used it as their primary producing facility. However, they sold the studio to DM Records one year after buying it. However, in 2012 Infamous bought back the studio after he and DVLP went their separate ways.
After Infamous bought the studio, he immediately started producing bringing artists with him. One of the most notable albums he worked on in this studio was Tha Carter V. While all of the Carter albums were worked on in this studio, Carter V was produced and recorded here. But don't think Lil' Wayne was the only one to have in this facility. Infamous also made hits alongside Jonh Legend, Nas, and Rick Ross on his album Mastermind.
No.3 Formatt Recording Studio Take Over
After three years, a Rhode Island native took over the studio. in 2015 Matthew "Formatt" DeFreitas the best freelance engineer, acquired the studio renaming it Bay Eight Recording Studios Miami. With Matthew having taken over the studio, he opened for the first time to public access.
Since then, Bay Eight has continued to be the driving force in the Miami recording industry. With RIAA-certified platinum plaques from J Balvin, SpottemGottem, and gold for Offest's Father of 4 albums, Bay Eight has stood the test of time. With over 20 years of history, Bay Eight continues to prove why it is so iconic. Since then, the studio has seen two renovations, creating the modern look of the SSL Room.
Formatt believes strongly in keeping the history of the studio. If you were to walk into the studio, there are still plaques from Estefano's time. DeFreitas quotes, "The studio has a legacy behind it. It's important to preserve it since the studio carries a reputation of being the best, they have to know where it comes from."
Conclusion
Bay Eight Recording Studios Miami has made a permanent mark on music history, not only in Florida but around the world. Platinum plaques speak volumes about our commitment to excellence. We refuse to be stagnant; our strong foundations drive us to continually push boundaries and shape our evolving history. Together, let's continue to create and grow, building a future that will continue to break the music industry.