Miami, a city known for its vibrant music scene, boasts some of the best recording studios in the industry. The city's rich musical history and influence on the global stage make it an ideal location for artists looking to make their mark. This article will help you navigate the top 5 mixing studios in Miami, ensuring you find the perfect studio for your project. Let's dive into the world of Miami's top recording studios!
Short Summary
Explore Miami's renowned music scene and discover its top 5 mixing studios for award-winning services.

Take advantage of the analog gear offered at Miami Studios to add a unique warmth and organic feel to your tracks.

Consider budget, location, equipment & track record when selecting the right studio for your project.
Top 5 Mixing Studios in Miami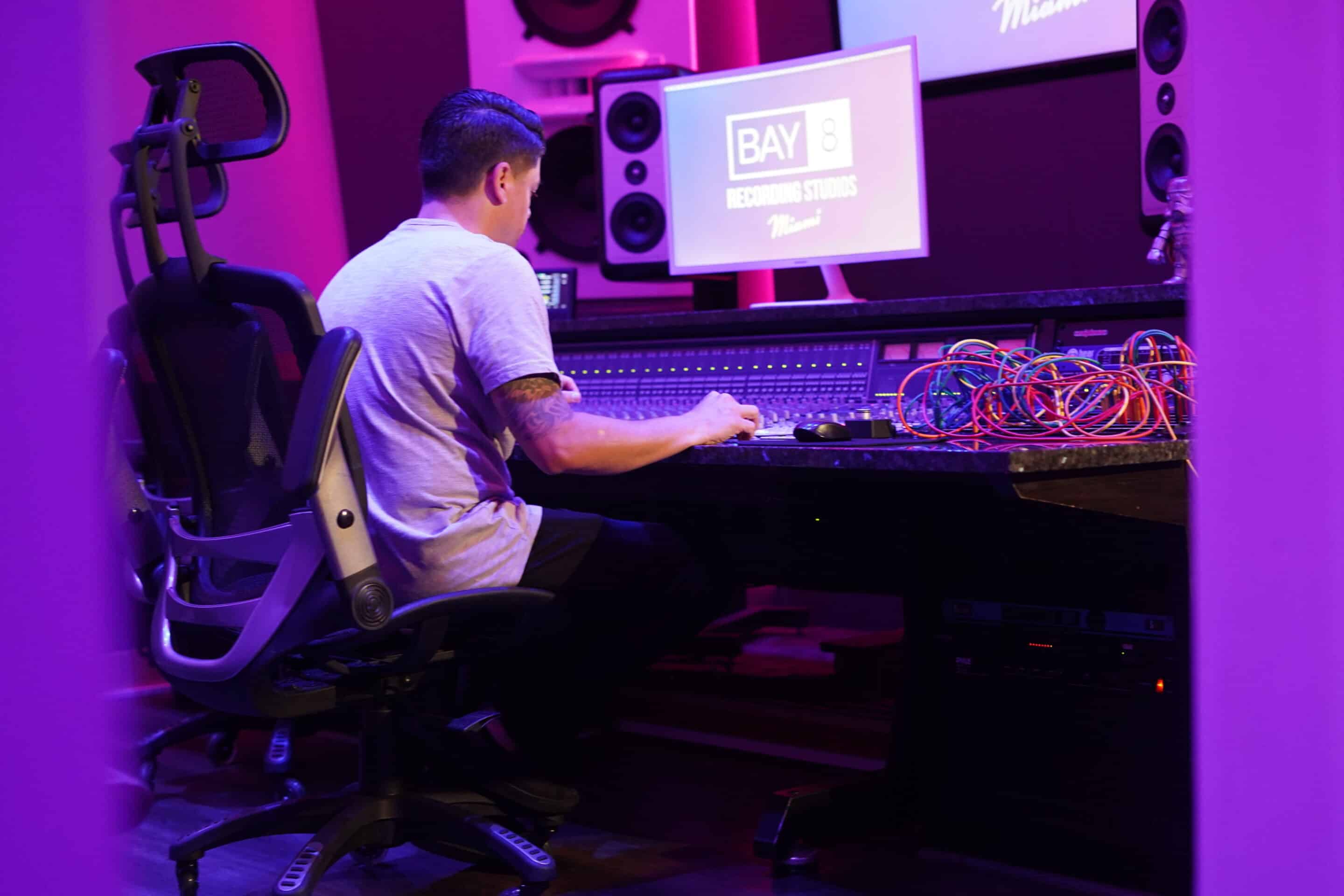 Miami's music scene is home to a diverse array of top-notch recording studios, each offering unique facilities and expertise to help artists achieve their creative visions. Some of the best recording studios in Miami include:
Bay Eight Recording Studios

Hit Factory

Circle House

Noise Match Studios

Jimmy Douglass' Magic Mixing Room
These studios cater to a wide range of musical genres and styles and have played an integral role in the creative process of producing music, contributing to Miami's rich history in the recording industry.
By offering a range of services, including mixing, mastering, and post-production, Miami's top studios ensure that artists can achieve the highest level of quality in their music. With state-of-the-art equipment, experienced engineers, and a commitment to excellence, these studios have become synonymous with success in the music industry.
No.1 Bay Eight Recording Studios Miami
Bay Eight Recording Studios Miami, formerly Midnight Blue Studios, is Miami's premier recording studio, celebrated for its professional atmosphere, superior quality equipment, and seasoned engineers. As a prominent player in the recording industry, Bay Eight provides platinum engineers and a highly advanced facility, ensuring an incomparable recording experience for artists.
The award-winning studio has established itself as a go-to destination for artists seeking top-notch mixing and mastering services. With a focus on creating a space where creativity and innovation can thrive, Bay Eight Recording Studios continues to shape the sound of Miami's music scene as one of the top recording studios.
No.2 Hit Factory
Hit Factory, a renowned studio in Miami, offers state-of-the-art facilities and a long list of illustrious clients. Some of the artists they have worked with include reggae bands, pop stars, hip-hop artists, and rock bands. These artists are James Brown, The Eagles, Eric Clapton and many more. 
With its rich history in the music industry and commitment to superior quality music production services, Hit Factory is a top choice for artists of all genres.
With online mixing services and cutting-edge technology, Hit Factory ensures that artists can create music that stands out in the competitive global market. The studio's commitment to excellence and innovation makes it a top choice for artists looking to make a lasting impact in the music industry.
No.3 Circle House
Circle House, a renowned music production studio in Miami, provides a unique and creative atmosphere that fosters collaboration and innovation in music production. Offering a range of services such as:
Recording

Mixing

Mastering

Post-production
Circle House has become a favorite among artists seeking a one-stop shop for their music production needs.
The studio's focus on maintaining a creative environment and encouraging artistic growth has helped shape the sound of countless hits. With experienced engineers and state-of-the-art equipment, Circle House continues to be a driving force in Miami's music scene.
No. 4 Noise Match Studios
Located in the trendy Wynwood neighborhood, Noise Match Studios offers a modern and versatile space equipped with the latest technology and a team of skilled professionals. The studio's cutting-edge tools and equipment, combined with its commitment to excellence and passion for cultivating talent, make it a leading force in the music industry.
Artists who choose Noise Match Studios can expect:
A high level of expertise and support in bringing their creative vision to fruition

Services including recording, mixing, and mastering

A team that works tirelessly to ensure every project meets the highest standards of quality and creativity
No. 5 Jimmy Douglass' Mixing Studio: Magic Mixing Room
Situated in Miami's music district, Jimmy Douglass' Mixing Studio, also known as the Magic Mixing Room, offers unparalleled expertise and a personalized approach to mixing. Operated by a Grammy-winning engineer, the studio provides exceptional services tailored to each artist's unique needs in the SSL room.
One of the studio's standout offerings is The Workshop, a 7-day intensive workshop that allows artists to work closely with Jimmy Douglass and his team. This tailored approach ensures that every project receives the attention and expertise it deserves, resulting in the highest quality sound possible.
Exploring Miami's Recording Scene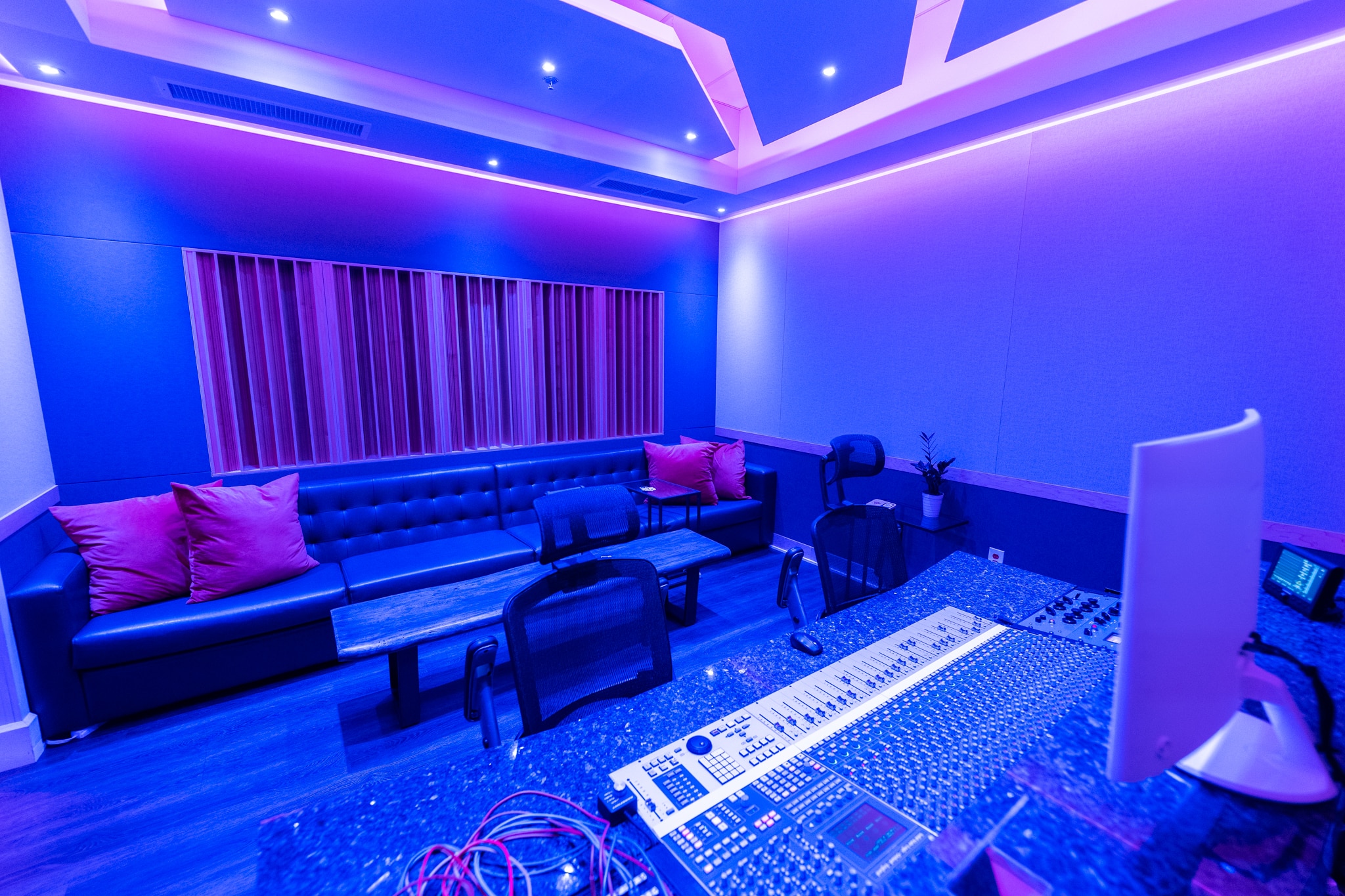 Miami's vibrant recording scene reflects the city's rich musical history and influence on the global music industry. With a diverse range of top-notch studios, including the iconic House of Hits, Bay Eight Recording Studios, and Studio 26 Miami, the city offers a wealth of opportunities for artists to achieve their optimal sound.
The dynamic and varied nature of Miami's recording scene has played a crucial role in shaping the city's music culture and its impact on the international stage. As more artists and producers flock to the area, Miami continues to solidify its reputation as a major cultural center for music production.
Analog Gear at Miami Studios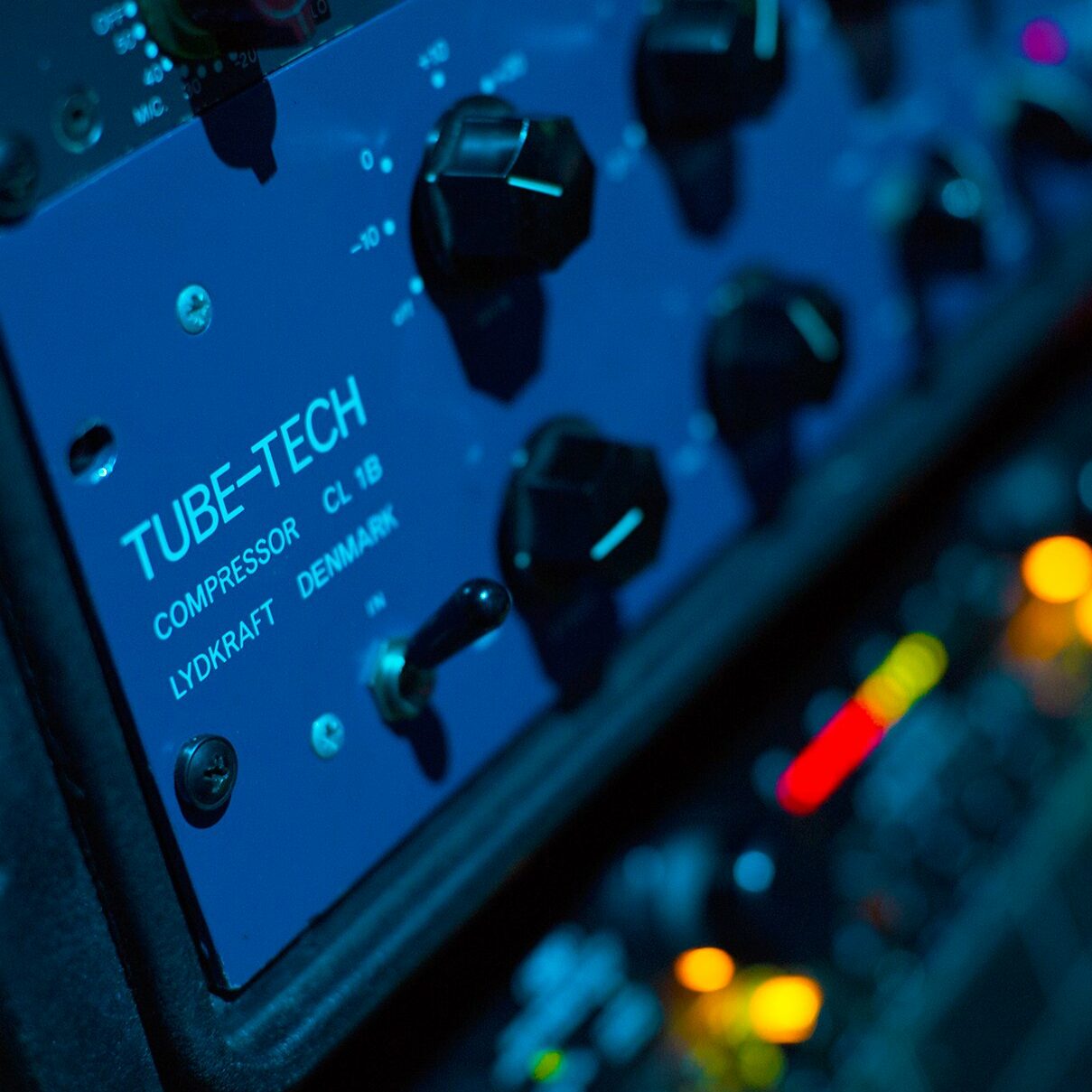 While digital technology has revolutionized the music industry, there's still something special about the warm and authentic sound that can only be achieved with analog gear. Miami's top studios understand this and offer a selection of high-end equipment for rental, including:
Compressors

Preamps

Microphones

Analog tape
Analog gear not only adds a unique warmth to the music, but also provides artists with more creative control over their sound. Although it can be costly and requires more upkeep, the distinctive sound and organic feel of analog equipment make it a worthwhile investment for many musicians.
Music Production Services Offered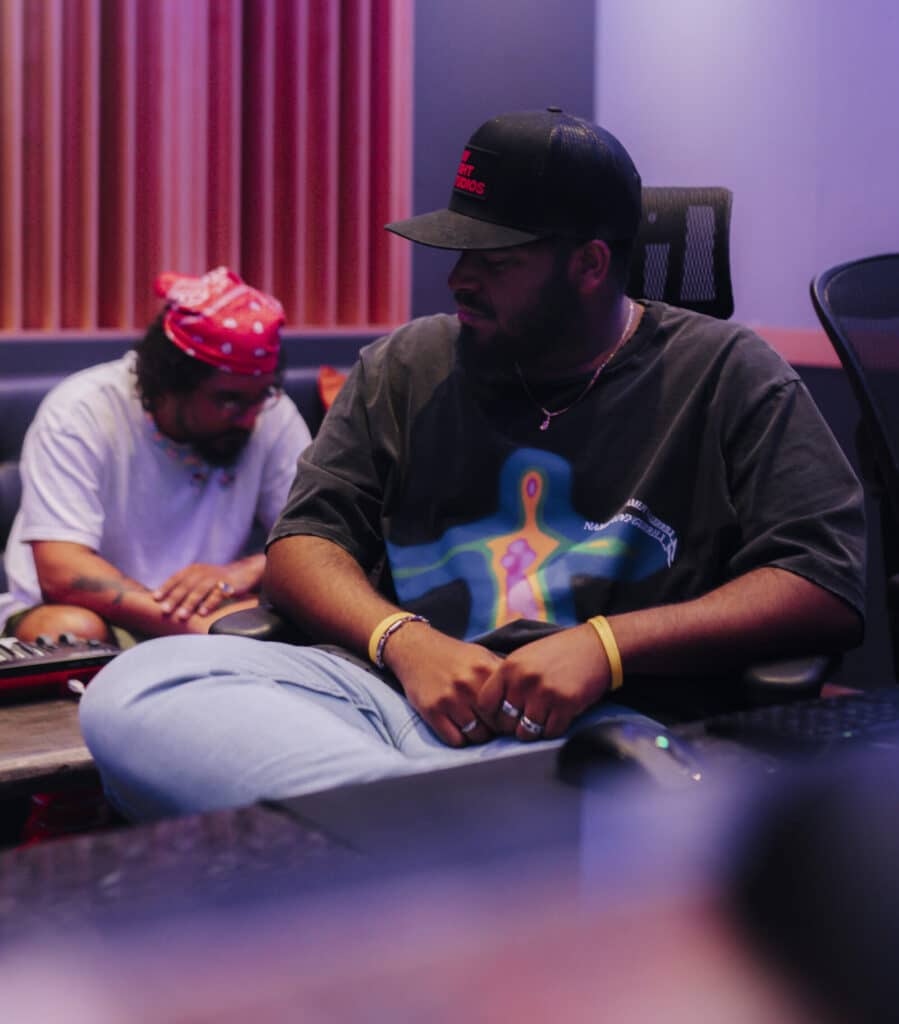 Miami's top studios provide a wide range of services, including music recording, music production, mixing, mastering, and post-production.
These studios are equipped with the necessary tools and expertise to help artists achieve their creative goals.
In addition to offering high-quality sound and production services, Miami's top studios also prioritize artist satisfaction. For instance, Mix Studios offers a money-back guarantee for all initial purchasers, ensuring that clients are confident in the services they receive.
Post-Production and Mastering Services
Post-production and mastering are crucial steps in the music production process, ensuring that a song is polished and ready for release. Miami's best studios offer a range of services in this area, from pitch and timing correction to real-time adjustments with the engineer via live stream.
For example, Clear Track Studios specializes in uncovering every detail in a recording while skillfully balancing and refining the song for optimal listenability. Clients can choose to have their music mixed either digitally "in the box" or through an analog approach on the console, providing flexibility and control over the final sound.
Tips for Choosing the Right Studio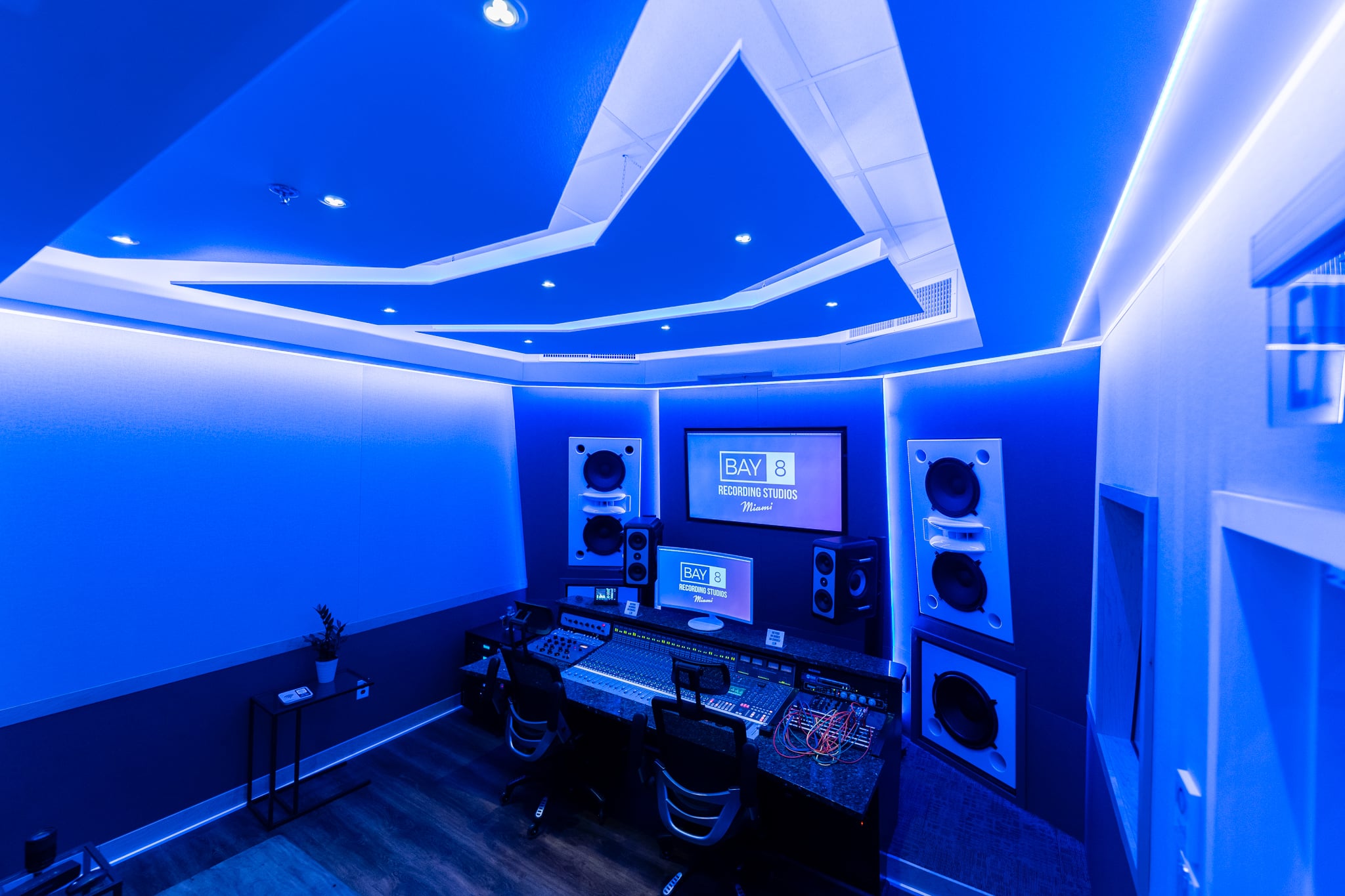 Selecting the right studio for your project is a crucial decision, as it can significantly impact the final outcome of your music. When evaluating studios, consider factors such as:
Budget

Location

Equipment

The studio's track record
It's essential to ensure that the studio you choose is within your budget, conveniently located, and equipped with up-to-date, well-maintained equipment.
Additionally, take the time to research the studio's track record and previous work, as this can provide valuable insight into the quality of their services and the potential success of your project. By carefully considering these factors, you'll be better equipped to choose a studio that aligns with your creative vision and goals.
The Impact of Miami's Music Industry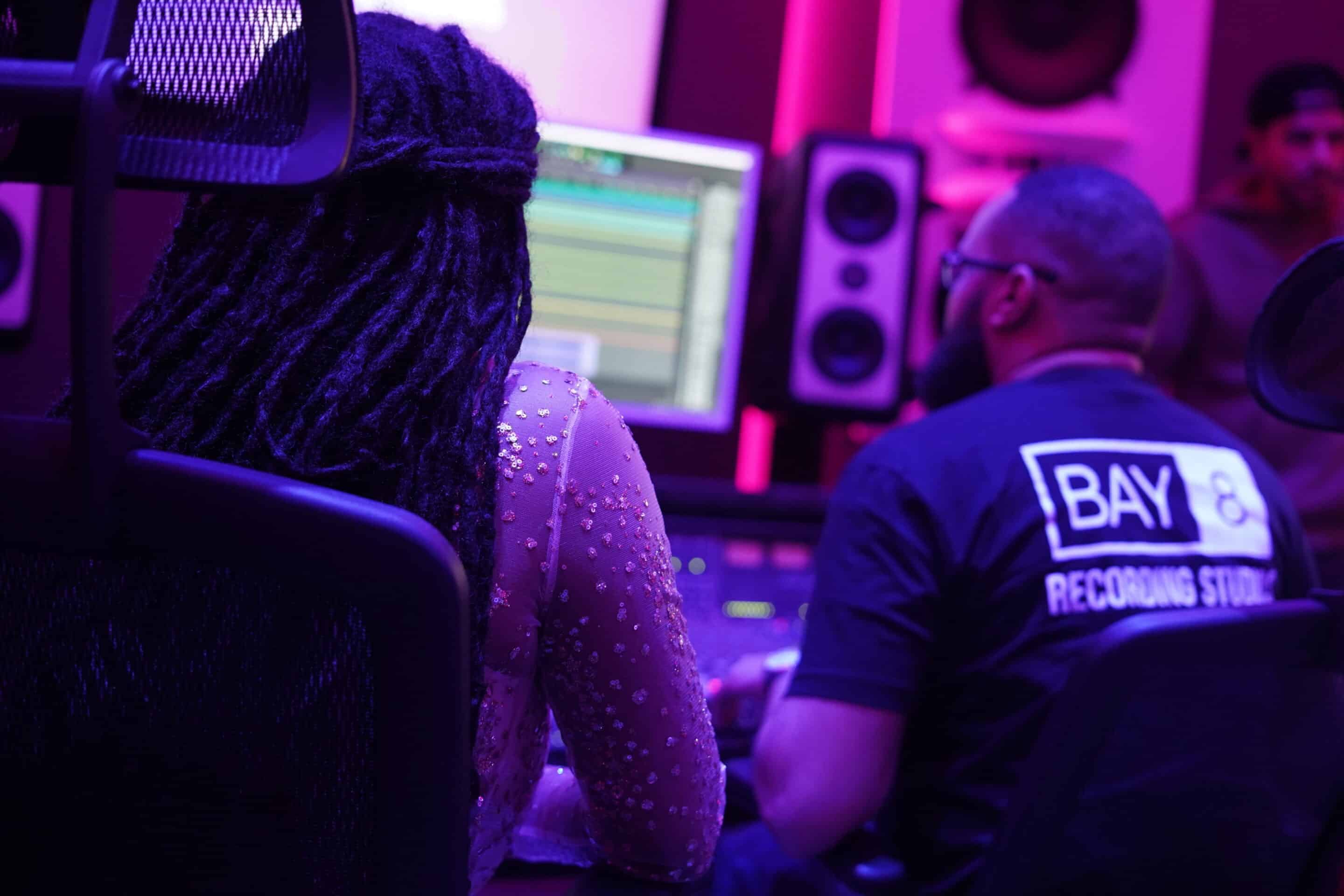 Miami's music industry has made a significant impact on the global stage, with its distinctive sound and style influencing music worldwide. The city's top studios have played a crucial role in this success, offering high-quality sound and production services to local and international artists.
The music industry has also been a major economic force for Miami, creating job opportunities for local musicians, producers, and engineers. As a tourist attraction and a platform for local artists to showcase their talent, Miami's music scene continues to thrive and contribute to the city's ongoing success.
Summary
In conclusion, Miami's top 5 mixing studios offer a diverse range of services and expertise, helping artists achieve their creative vision and make a lasting impact on the global music scene. From the professional atmosphere of Bay Eight Recording Studios to the legendary Magic Mixing Room of Jimmy Douglass, these studios contribute to Miami's rich musical history and ongoing success. With this knowledge in hand, you're now ready to embark on your musical journey in the vibrant city of Miami.
Frequently Asked Questions
How much is a studio session in Miami?
Studios in Miami typically charge between $25 and $125+ an hour, with discounts available when you book a longer session.
What is the most popular music studio?
Abbey Road Studios is the most popular music studio, renowned around the world for its iconic status. It is currently the largest recording studio in the world.
Who owns House of Hits?
Vinny De Leon is the founder and owner of House of Hits Miami. He has set the studio apart from the rest, making it an inviting place to create music.
The studio has a unique atmosphere that encourages creativity and collaboration. It is equipped with the latest technology and offers a variety of services, from recording and mixing to mastering.
What are the famous mixing studios?
Famous mixing studios include Stax Studios, Gold Star Recording Studios, Sunset Sound Recorders, Columbia Studios, and Headley Grange. These iconic studios have been essential to the production of popular music, from Bob Dylan's first album to Phil Spector's 'Wall of Sound'.
These studios have been the birthplace of some of the most influential music of the last century, from the Motown sound to the British Invasion. They have also been the site of some of the most innovative recording techniques, such as the tape loop.
What services do Miami's top recording studios offer?
Miami's top recording studios provide services such as recording, mixing, mastering, and post-production to create high-quality audio experiences.
These services are essential for any artist or producer looking to create professional-sounding music. They offer a range of options to suit any budget and can help bring your project to life.
The studios are equipped with a TV.