about

our gear
Top-notch audio equipment is an essential tool in any engineer's arsenal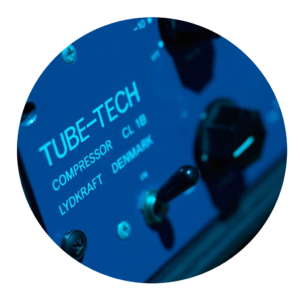 Access to top-notch audio equipment is an essential tool in any engineer's arsenal. We offer an exciting amount of high-quality equipment. Here at the legendary Bay Eight Studios, we offer an exciting amount of rare and relevant equipment from top names like John Hardy, Lyndkraft, Empirical Labs Neve, API, Genelec, and many more.
The beating heart of our magnificent and historic studio is the SSL AWS is located inside The SSL Room. The Aws's modern spin on its classic cousin the SSL 4000 is as culturally significant as American pop music. Our equipment will surely add dazzling quality and immense warmth to the records in our facility.
Other equipment highlights are the revered Sony C800-G Microphone, Augspurger Duo 18″ Main Monitors 8361A "The Ones" Smart Active Monitors™ in white.
Maintaining high-end equipment is a crucial part of its very function. The components in these pieces are often designed to perform at high levels. Without maintenance many of these inner components deteriorate over time resulting in a reverse effect and ultimately reducing sound quality.
We service our gear religiously, providing routine checkups and vigorous stress tests to ensure peek performance. Our rooms are retuned as needed and our monitors are recalibrated to immaculate accuracy, allowing our clients to make crucial mix decisions without second-guessing.
SPEAKERS
1 Pair of Yamaha HS7
1 Pair of Dynaudio BM15a
1 Pair of Matched Barefoot MM27's
1 Pair of Flush-mounted custom-made 3-way far-field monitors
1 Pair Custom 18" Subwoofers
OUTBOARD GEAR
Avalon VT-737sp microphone tube preamp+compressor+EQ
Empirical Labs EL8-X Distressor compressor
Vintage Pultec EQP-1 equalizer
Vintage Pultec MEQ5 equalizer
Vintage Neve 1073 microphone preamp
Tubetech CL1B Compressor
2 dbx 160 compressor/limiter
SSL 4000 type microphone pre amps
SSL 4000 type equalizers
SSL Master bus compressor
2 SSL G series compressors
1 Api 512C 500 Series Preamp
1 Universal Audio Satellite Firewire (fully loaded)
1 Heritage Audio BT-500 Bluetooth wireless streaming device
CONSOLE
SSL AWS900 Superanalogue DAW Controller
INTERFACES/ A-D CONVERTERS
2 Avid HD I/O | HD Interface
3 Digidesign 192 I/O ProTools | HD Interface
SPEAKER MANAGEMENT SYSTEM
dbx DriveRack PA2
HEADPHONE DISTRIBUTION
Hear Technologies Hearback | Hub and Remote
CPU
2020 Mac Pro 3.2GHz 16‑core (64 GB Ram) Intel Xeon W processor, Turbo Boost up to 4.4GHz (10.14.6)
Mac Pro 3.46 GHz Intel 12 Core (32 GB Ram) OS X (10.8.5)
1 AVID HD Native Card
1 Magma EB7 PCIE to PCIE Chassis
Digidesign HD6 Accel Cards (1 Digidesign HD Accel Core Card)
SOFTWARE
Protools Ultimate 2022
Protools 10 HD
PLUGINS
Waves Mercury Bundle
SSL 4000 Collection
UAD Ultimate 8
Autotune (EFX+, Access, Pro, Auto-Key)
Soundtoys 5 Bundle
Fab Filter FX Bundle
Mixed In Key 8.5
Melodyne 5 Editor
Vocal Align Pro
Valhalla Vintage Verb
Ozone Mix and Master Bundle Plus
MONITORS
LG29" UltraWide
MICROPHONES
1 Sony C800G
3 Neumann U87-AI
1 AKG c414
1 Blueberry Blue
1 Sennheiser MK4
2 Shure SM 57
1 Shure SM 7
1 Shure SM 58
1 Audix DP7 Plus Bundle, Drum Mic Kit
Telefunken Elam 251
1 Neumann u67 reissue
1 Neumann m49v reissue
1 Neumann m149
2 Neumann KMS 105 handheld microphone
1 Neumann TLM 102
1 Chandler Limited Redd microphone
1 Chandler Limited TG microphone
1 Flea 47 (Neumann u47 clone)
1 Tonelux JC37 (Sony C37a clone)
1 Microtech Gefell m92.1s (Oliver Archut mod)
1 Mojave MA1000
1 Lewitt LCT 1040
1 Lewitt LCT LCT 540 S
1 Beyerdynamic M 88 TG handheld microphone
book a session or schedule a tour
READY TO WORK? CONTACT US TODAY!
Open 24 hours a day - weekdays, weekends, and holidays
Breathtaking power and ultimate clarity in an accurate listening environment. Equipped with the SSL AWS console, LED mood lighting, top-of-line acoustics, and a selection of high-performance speakers.
An impeccable vocal tracking experience in a cozy space. Pristine radio sound quality with fashionable modern vintage decor stocked with the latest plugins, preamps, and compressors.
A serene creative space with an open layout perfect for recording demos, singing, editing, and writing/production sessions, featuring 24ft ceilings and a recently updated iso booth.